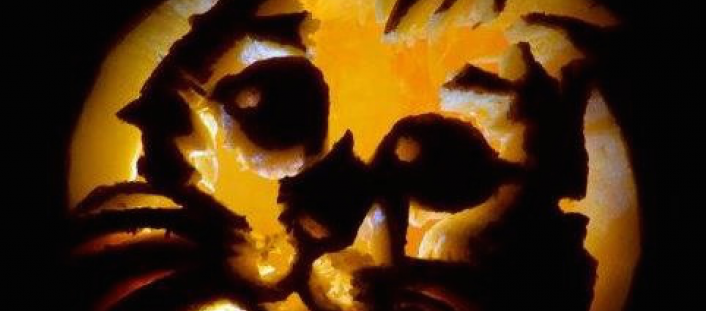 To Record or Not to Record - That is the Question!
2015-06-29 Posted By Jenna
I want to hear your thoughts on appointment recording!
So, have we all heard about the anesthesiologist who was successfully sued for $500,000? Yup, you read that right! There is an anesthesiologist who was sued for $500,000 because the patient recorded his colonoscopy in hopes of hearing some post-op instructions, but ended up hearing some phenomenally inappropriate things that were being said about him.
Obviously this case is more complex than that. For instance, the patient never asked the medical practitioner(s) if he could record their interactions, but that's not illegal in the state of Virginia because it is a 'one-party consent' state, meaning that only one person involved in a conversation need agree to the recording." And the complexities of this case go on and on.
Oy!
But I (and by extension, Phoenix Attitude) am not interested in making your life or your appointments more complicated. What I want to do is see if I can make them easier (or at least offer you more potential at peace of mind).
After years as a "professional patient," I've come to realize how important it is to not only make sure all your ducks are in a row when it comes to the logistics of your next appointment, but to also think about what kind of relationship you want with your practitioner. What responsibility are you willing to take to build this relationship? What responsibility do you want your practitioner to take? Basically, what do you need and how are you going to get it?
For me, I learn a lot about the relationship my practitioner and I might have when I bring up my need to record my appointments (which can be uploaded to my "My Appointment" section of my Medical & Motivation account). It can be a tricky conversation that requires some finesse, confidence, authenticity, vulnerability and assertiveness - needless to say, it's not an exact science!
Is this something that's important to you, too? Let's chat!
Since I don't know the specifics of each of your individual cases, let's take a look at how I approach this conversation with any new practitioners I have.
I'm (no longer) afraid to explain to my practitioner that I would like to record my appointment because:
- I have PTSD. What does this mean for me? It means that I can get really anxious during appointments, leaving me with not as much recall as I'd have in other situations. (In fact, there is very little point in checking my vitals during a first meeting because everything ends up being off-the-charts because I'm so anxious!)
- Seeing as how I don't have a background in Medicine, I can't necessarily keep up with all the terminology, facts and figures that are thrown at me - sorry! It's important for me to remind my practitioner about this because they have the opportunity to talk about this stuff all day, every day and with people much smarter than me (at least in their field...I'd hope) - so it's understandable. But, when I'm trying to take notes, or trying to remember all the information from my appointment, I end up having to decide whether to keep track of all the facts and figures, or to be present and ask relevant questions in the moment (and remember the answers). NEITHER of these options are a perfect solution on their own.
- On top of not having optimal recall abilities, my PTSD (and just certain appointments, in general) can make me misinterpret what was said. This doesn't help anyone. I've actually been in a situation where I've recorded my appointment and called my parents afterwards, completely distraught, giving them my recollection of the appointment. What did they say? "Why don't you send us the recording," and later coming back to me saying (after they heard the recording), "Ok, so this is what the doctor meant…" Being able to get support from my friends and family, who might not have been able to be with me, and offering them firsthand information is SO invaluable. They know me better than anyone, and will be the lucky ones with me to help me cope with any decisions that I make. Which brings me to my next point…
- Decisions. Any of these appointments can turn into having to make life or death decisions, ultimately leaving me to deal with consequences - good or bad. Having a recording of the appointment gives me the opportunity to listen to its content over and over and over (and over) again, if I have to, as I try to process everything. It also lets me do all of this in my "safe place." Our safe places may differ - under the covers of our bed; curled up on the couch; in front of an open fridge, comfort food in hand (or mouth) etc. - No matter where it is, I wouldn't discount ones mental potential when you're able to feel safe, calm and open to what life has put in front of/thrown at you, grounding you when the time comes to make decisions.
- Lastly, when I have an appointment I try to come into it open to the idea that I might need to change doctors. Is that weird? I don't know, I guess I've had one too many bad experiences... I don't take this potential lightly, and I know I might have to face it at the worst possible time (which I have) - when I feel like I'm backed up against a wall. However, I know I have to do what's best for me. Sometimes it comes down to a personality thing, and I don't mean for it to be taken personally. But you know what, at the end of the day, I need to feel at ease being honest and vulnerable with my practitioner. After all these years of being a "professional patient," I've pretty much figured out what works best for me and am willing to advocate for that - and one of these things is being able to record my appointments. Some practitioners are open to it, some are skeptical (which is why I take the time to explain all the reasons why it helps me), and some practitioners stand their ground and won't allow it. As hard as it is in those times, I have to leave. I know that I'm not recording my appointments to be malicious or catch them in a mistake, and if they don't trust me - that's a problem. With my practitioners I need for there to be trust, honesty and respect for each other. End of story. I am entrusting them with my life - literally. And in my heart of hearts, I know they want to help, but we need to be aligned in our approaches.
So, what do you think? Has sharing my situation and what I do helped? Is being able to record your appointment worth the effort for you? Is there anything else you'd like to discuss when broaching appointment recording with your practitioner? Let me know!